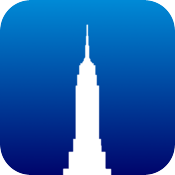 iCarnival Punahou Carnival images
What is iCarnival Punahou Carnival:
At the Punahou Carnival, have you ever:
• Craved a malasada, but you didn't know whether the line was shorter at Ewa or Waikiki?
• Gotten lost?
• Wondered what the Variety Show theme and showtimes were?
• Wanted to connect to a live feed of carnival updates?
This is the official Punahou Carnival app, now even better!
iCarnival Punahou Carnival is a multi-featured app that enhances your carnival experience.
*Features*
• General information
• Updated map for Carnival 2014
• Map search
• Save parking spot location
• Opt in to real-time carnival notifications
• Tweets to #PunahouCarnival can be read directly in the app
• Tweet from the app with #PunahouCarnival
iCarnival Punahou Carnival was made by Punahou School students, as part of the iOS App Development Club.
Download

iCarnival Punahou Carnival free for iPhone and iPad